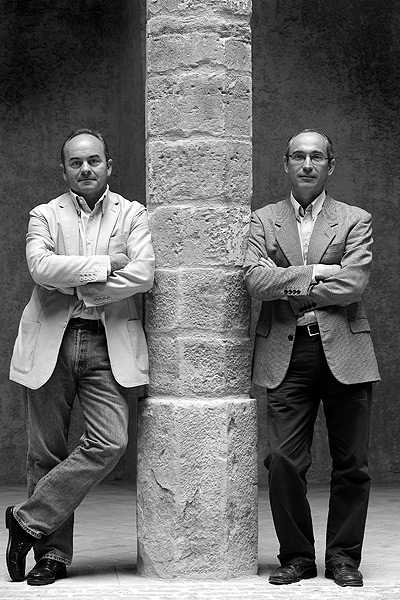 Since their inception, Tabuenca&Leache Architects have completeda wide variety of projects in both the public works and private sectors. These projects range from architectural assets that provide services such as administrative, industrial, municipal service, sports, educational, cultural and religious buildings(amongst others), but also town planning projects as well as private homesand large-scale urban housing.
They have done interior design work on all of their construction projects, including the choice of furniture and signage, and have integrated these facets into their holistic service offering. These capabilities stem from their vast experiences in having done specific interior design projects as well.
Their philosophy is one that holds the quality of the end-result in the highest regard. For this reason, they handpick their work and exercise strict control over its execution. To this end and to ensure maximum specialisation and coordination, they have always worked closely and collaborated with professional teams of engineers and quantity surveyors, to help manage and deliver their projects.
They have received a number of recognitions for the work that they have done: They have been nominated and have won prizes in almost every edition of the annual awards issued by the Basque-Navarre School of Architecture, the Hyspalit nomination and prize for the best constructed architectural work, the Madrid School of Architecture Prize, the Madrid Municipality Prize, and awards and prizes from the Higher Council of Spanish Architects, the Minister of Culture and from the 2 foundations – FAD and Mies Van de Rohe. They have also won first prizes for their projects at a number of different competitions.
Most of their work has been published in books and speciality magazines in Spain but also internationally. For example, to name a few: in El Croquis, A&V, Arquitectura Viva, A+T, Diseño Interior, Guía de Arquitecturaespañola 1929-1996, Detail, AV, Casabella.
In the year 2000, the Swiss editorial Birkhäuser selected them along with 13 other Spanish teams as part of their monograph entitled "Young Spanish Architects". The supplement ABC Cultural dedicated an entire report on them in February 2001, as part of a series focused on showcasing the work of the best-rated Spanish architects. In 1997, they were also chosen by Rafael Moneo and Álvaro Siza along with 5 other Spanish architectural firms to represent the new generation of Iberian architects. These firms had their works exhibited at an event organised by the Foundation ´Duques de Soria´ entitled "EI Encuentro- Luso- Español de Arquitectura" (¨The Spanish-Portuguese Architectural Encounter¨) They have also established their presence at the Biennale
for Spanish Architecture which takes place in Santander.